Welcome to the "Friday Recap" where we share the latest updates on Atlanta Council programs as well as high-five our members on their recent successes!
Today we're pleased to share a recap from our IAAS intern, Brittany Tooker, regarding this week's first IAAS class meeting:
4A's Atlanta was proud to kick off it's 2015 IAAS program Tuesday night at the Creative Circus.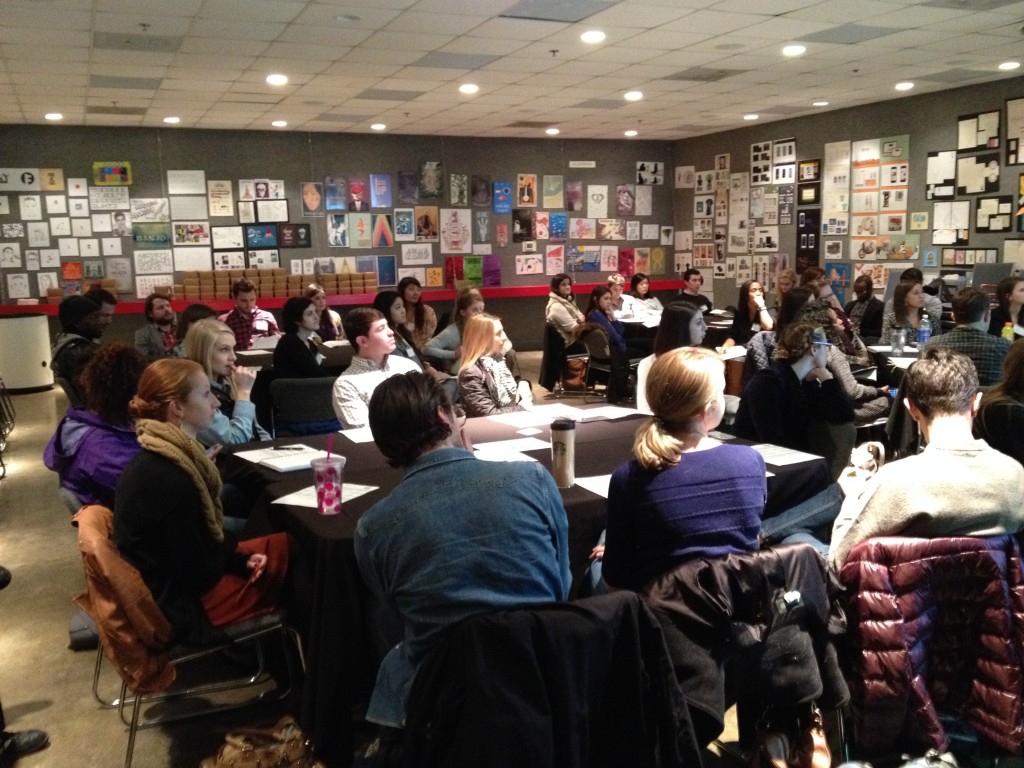 We began the evening with introductions and a welcome dinner that was sponsored by Capital Media Solutions. The class was then broken up into four "mini-agency" teams, and students were introduced to the groups they will be working with for the duration of the course.
We ended the evening with team building activities lead by Creative Circus instructor, Tommy Fulch. The improvisation workshop challenged students to quickly work together with strangers to achieve a common goal, like building an airplane or clock using only their bodies (see pictures below.)
This slideshow requires JavaScript.
For next week the students will be branding their agency teams and doing delicious research on this year's client, Moe's Southwest Grill.
It looks like this year's IAAS is off to a fun and exciting start!
Remember to stop by next Friday for next week's Recap and also remember to mark your calendar for Norm's celebration on January 29th!