REGISTRATION NOW OPEN:
AdTechLive:
A Celebration of Creativity & Innovation in ATL
Location Details:
City Winery
2718, 650 North Avenue NE
#201
Atlanta, GA 30308
2018 is the first annual gathering of ​AdTechLive: A Celebration of Creativity & Innovation in Atlanta​, presented by the 4A's Atlanta Council. The capital of the South has been a hotbed of creative talent for decades, but it's truly soaring at a new high with creativity, technology, innovation and some of the world's best-known and most-loved brands converging in our backyard. And what connects creative, technology, innovation and top brands on a daily basis? Advertising agencies.
This is a dynamic, engaging and somewhat non-traditional event geared toward anyone who finds creativity and innovation important to their business – it's not just for ad agency folks! Whether you're agency-side, client-side, or partner-side, you can expect thought leadership spotlights from riveting presenters.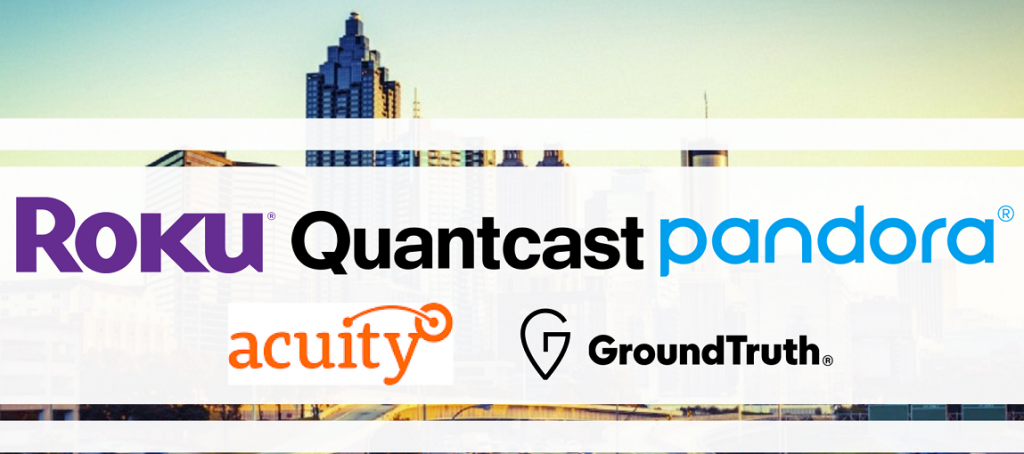 Roku will give you a peek into "The New TV Viewer."
Quantcast will share a prediction for "The Future of Artificial Intelligence."
Pandora will speak to "The Power of Personalization."
You'll also hear high-profile panelists debate topics such as "Why ATL?", "A Modern Approach to Content" (Hosted by Seraj Bharwani), and "Inspiring Creativity in a Data-Driven World." And following the program, there will be a happy hour sponsored by Acuity Ads with entertainment provided by GroundTruth.
So come, listen up, get inspired, tweet quotes and have a cocktail with friends old and new! ​
COST: $150 per person or $1000 for a block of 8 tickets.
Sponsors:
Roku
Quantcast
Pandora
Acuity Ads
GroundTruth
We look forward to seeing you on April 25th!
Bob Morrison, Council Chairman – The Morrison Agency, Inc.
Lisa Huggins, Council Vice Chair – Eric Mower and Associates
Austen Tully – 22squared
Peter Bunarek – BBDO Atlanta
Jake Bendel – Brunner
JT Hroncich – Capitol Media Solutions
Evan Levy – Fitzgerald+CO
Chris Wilson – JWT Atlanta
Sarah Lattimer – Metrics Marketing
Justin Archer – Moxie
Pam Alvord – Ogilvy Atlanta
Aaron Trubic – Proper Villains
Brett Compton – Red Clay Interactive
Rich Fabritius – VML Atlanta
Additional Support:
Gregory Walker – 4As